The SenseHub™ Beef monitoring solution brings a new management approach to the beef cattle sector. A smart, modular cow monitoring solution, SenseHub Beef delivers actionable information on the reproduction, health, and wellbeing status of individual cows and groups.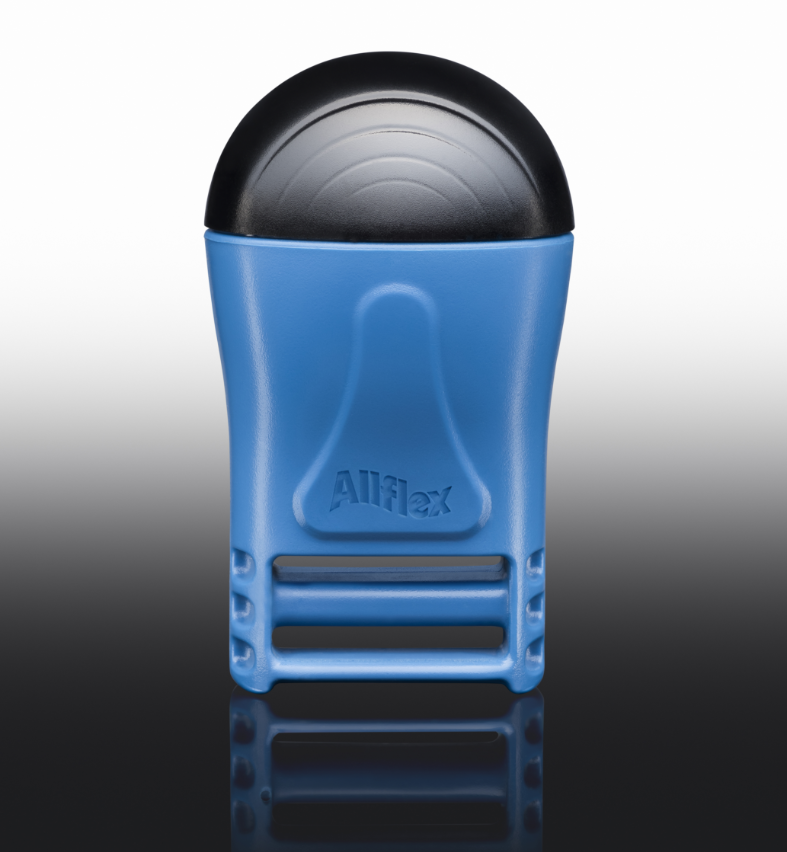 SENSEHUBTM Livestock Intelligence
The sensor monitors the cow behaviours and from these behaviours, it provides accurate and precise information on the reproduction status of the herd to make targeted decision on oestrus, silent heats, anoestrus cows and precise timings of inseminations. It alerts the farmer immediately if they need to take action. It is based on almost 30 years of research, field trials and experience from around the globe.
The system works through animal gesture recognition to detect animal health issues sometime before they show visible clinical symptoms. It monitors per-minute changes in cow eating and ruminations to facilitate quick identification of unhealthy cows, so remedial action can be taken before visible symptoms appear and thus preventing performance drops, unnecessary veterinary costs and involuntary culling.
Through the ongoing analysis of the cows eating, rumination and activity data the farmer can assess the cows post medical treatment-recovery and also if there is a need for additional attention to get the cow back on track. Also, monitors animal performance from nutritional changes in the diet and overall animal health and wellbeing. It is like a stock man watching over the herd 24/7.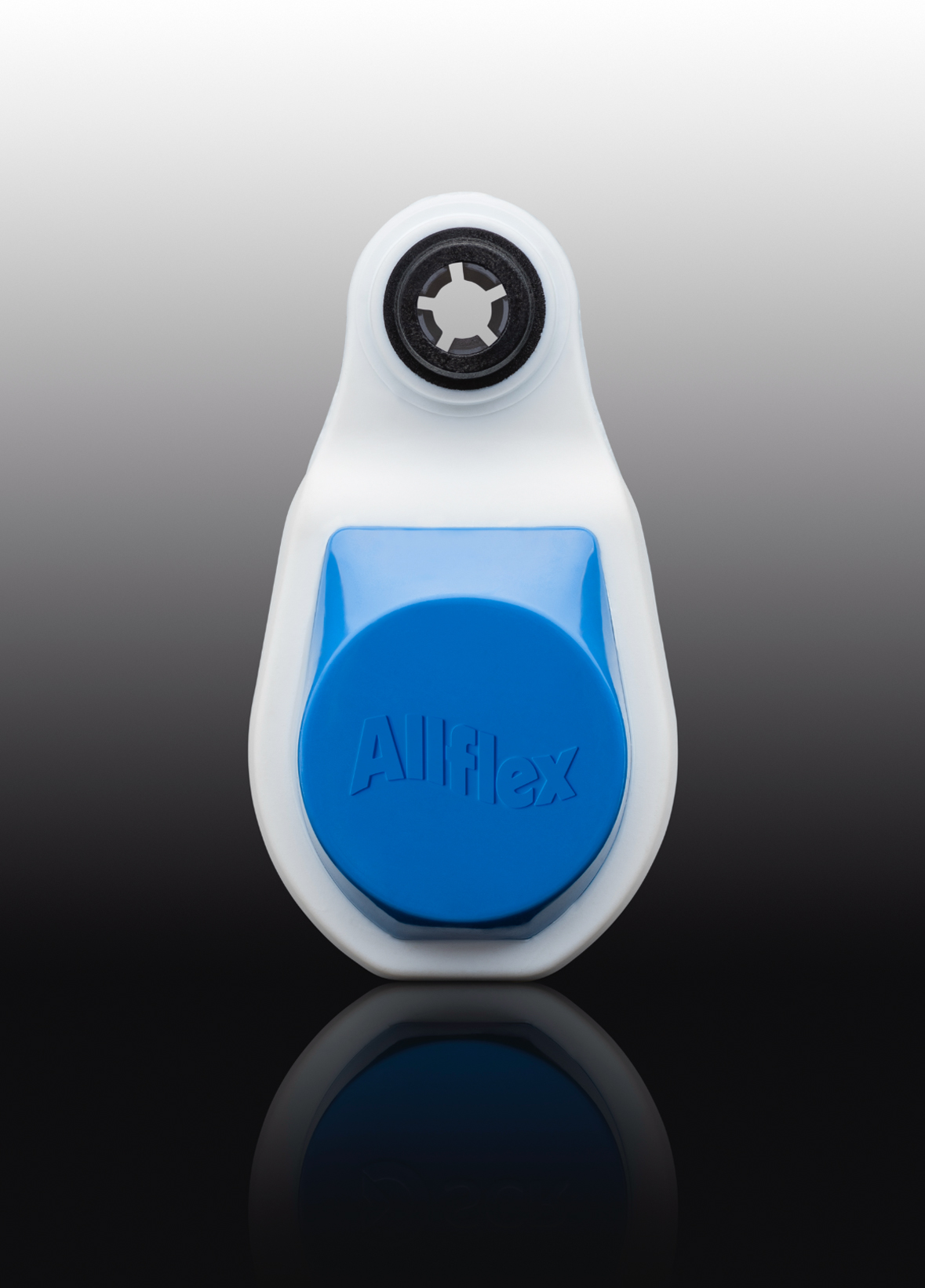 Continuous monitoring of cow behaviour.
Presents data on the individual cows that are ready to breed, are sick or need attention.
The optimum time to inseminate to maximise conception rates.
Helps identify silent heats, irregular heats and night heats (particularly difficult to see in heifers).
Pre-breeding heat detection to allow remedial action to be taken to get cows cycling for breeding season.
Detect anoestrus cows.
Cows suspected for abortion.
Identify health issues in advance of clinical symptoms being visible.
Help farmers to make improved real-time targeted decisions on individual or groups of cows.
Improve treatment recovery of sick cows through better information.
Better individual and group cow treatment.
Measures the cows time spent eating, ruminating and being active.
Measures heavy breathing of groups when suffering from Heat Stress.
Monitors changes in cow behaviour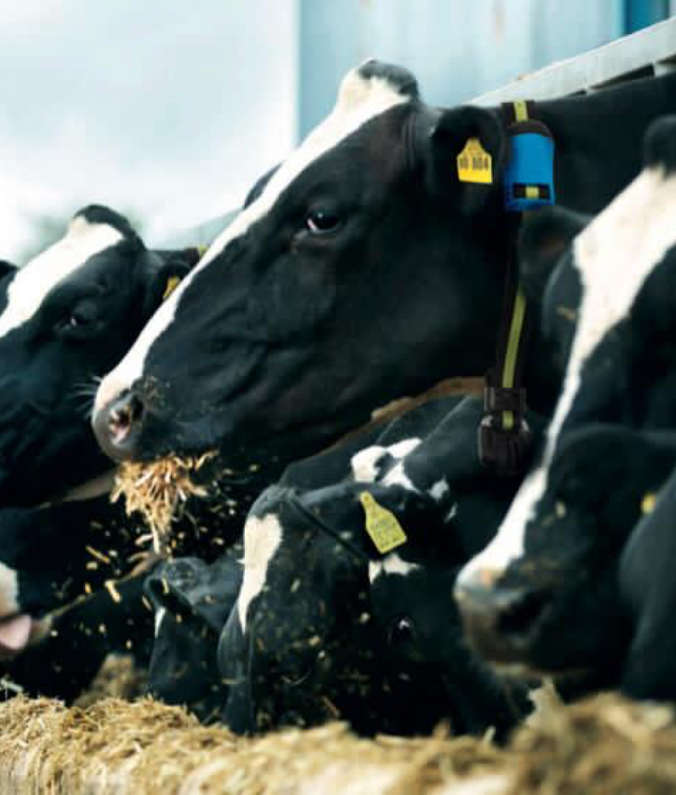 With the SenseHub monitoring system, dairy farmers with any size operation, including large farms with over 1,000 animals, can easily make data-driven decisions to maximise productivity.
The SenseHub system offers a choice of neck or ear tags, varied application plan levels, (Heat only or Heat & Health packages). There is even the option of using a mix of Tags and Collars on the one farm.
Following a site survey of the farm, our Engineering team install the system in the best location to optimise heat and health monitoring on the farm.

It can be easily upgraded, which thus provides value from the start, with long-term investment protection.
Gain actionable insight into every animal's status, in all populations, across the full animal lifecycle
It is possible to monitor all livestock on the dairy farm, according to the specific needs of each group.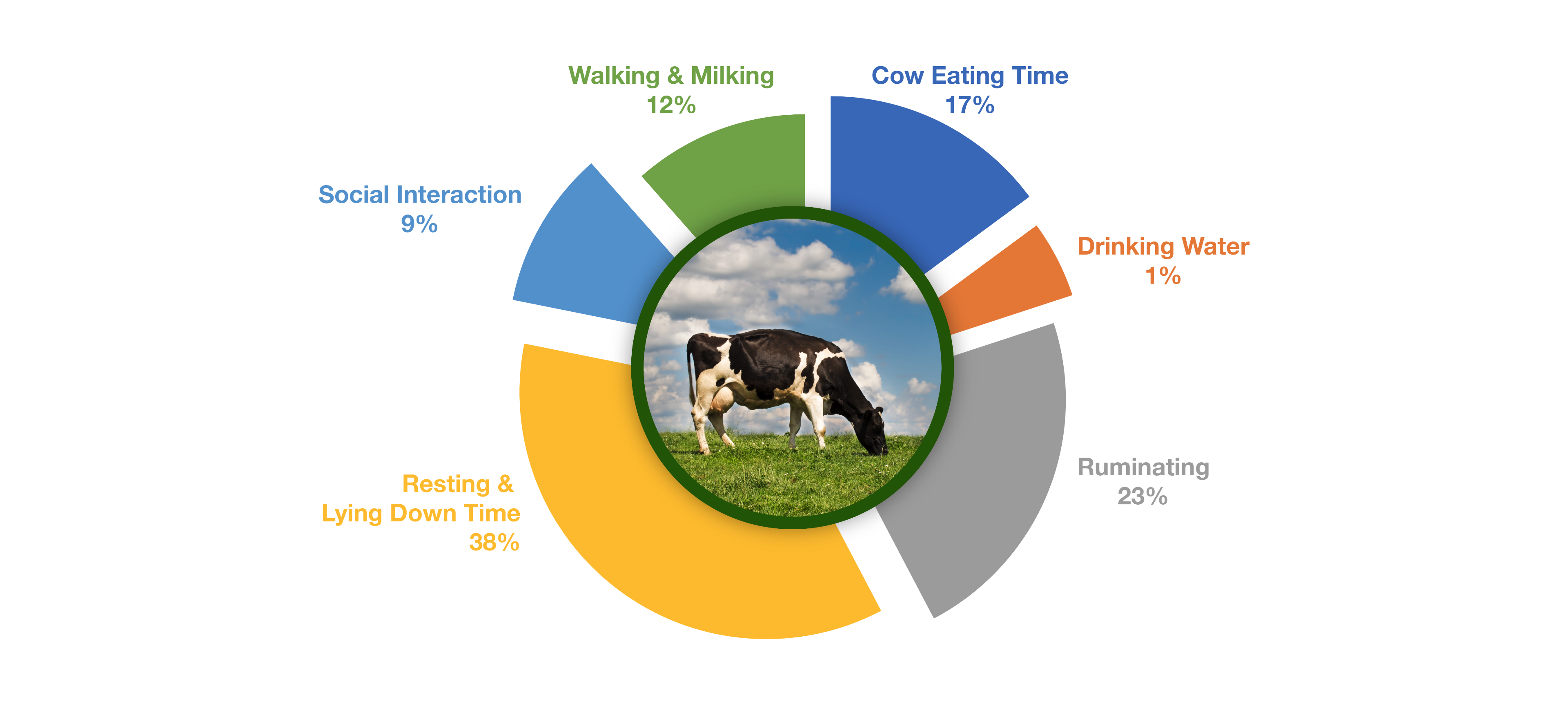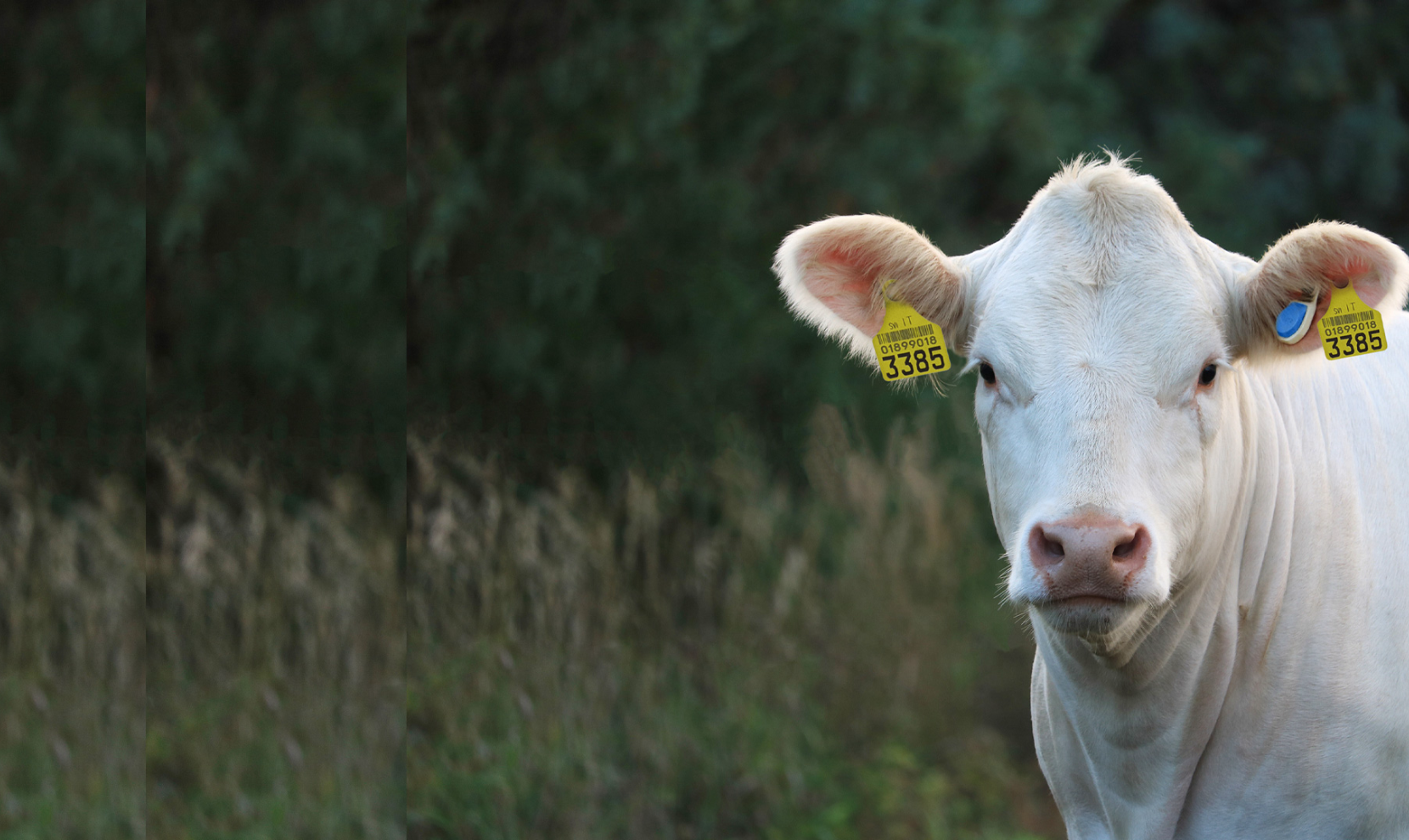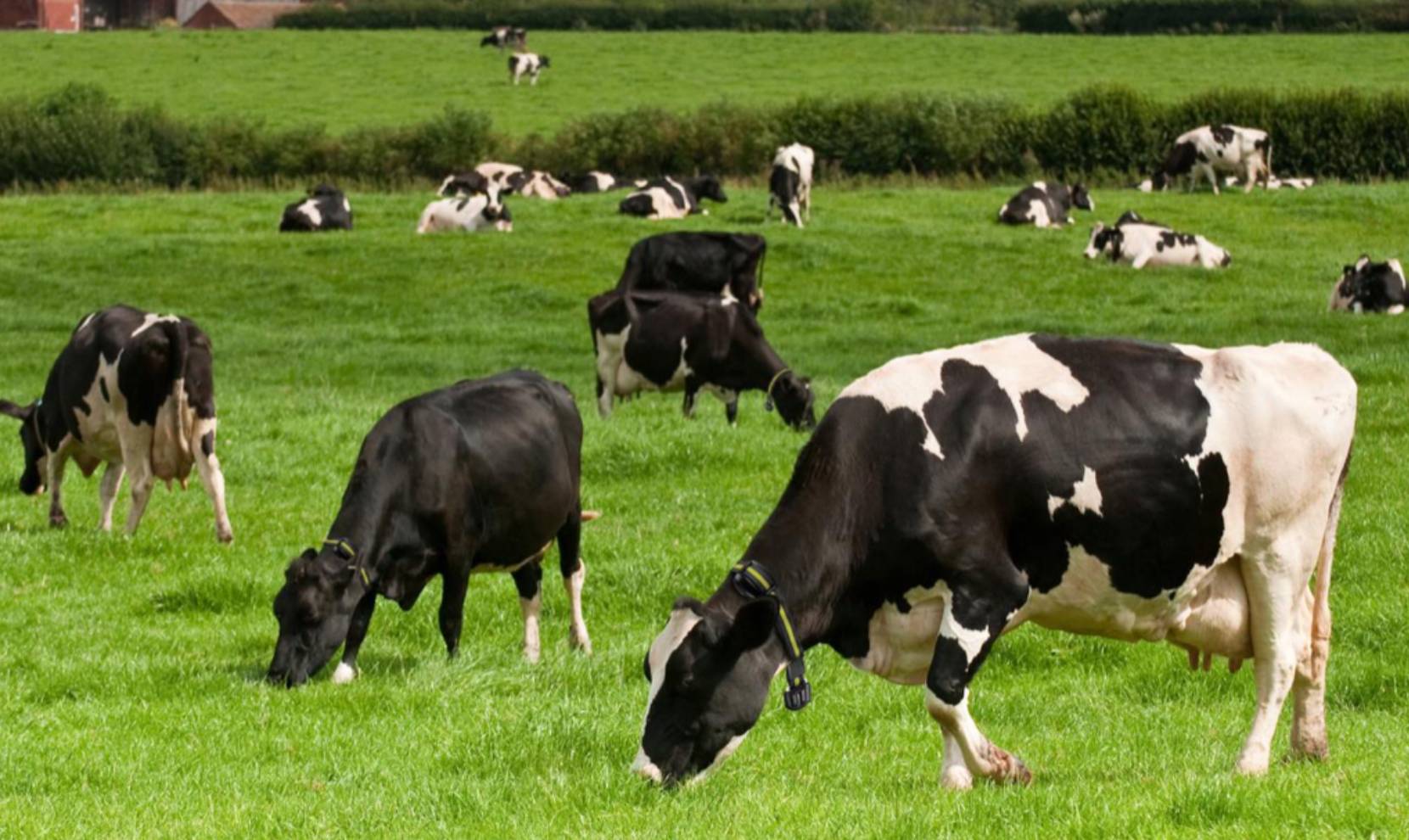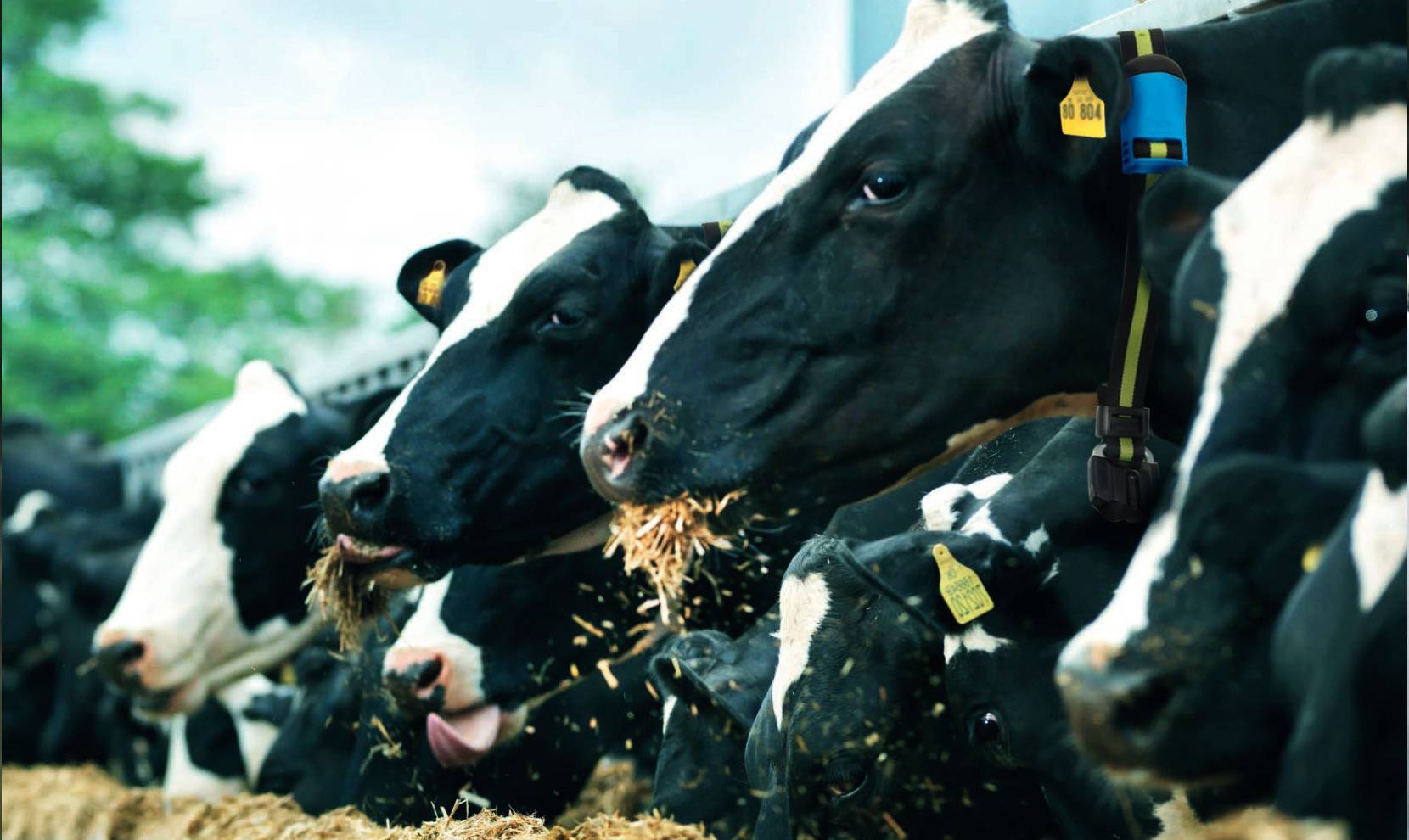 Activity
Cow Eating Time
Drinking Water
Ruminating
Resting & lying down time
Social Interaction
Walking & milking
Meals per Day (~2.5kg DMI/meal)
Periods lying down
Steps
Time-Periods per day
4-8 Hours/day
0.5 Hours/day
7-10 Hours/day
12-14 Hours/day
2-3 Hours/day
2-6 Hours/day
8-14 Meals/day
8-12 Periods/day
3000

Delivers accurate information on reproduction and health status of the herd.
Provides activity, ruminations and well-being status of individual cows.

Collar or Tag options.
Easily to upgrade.
Drafting Gate (2-way & 3-way options) available.
Variety of options.
Multiple devices (mobile, desktop, laptop or tablet).

Very easy to use, with excellent reports.
Professional installation with our Engineering team.
Modular and scalable.
Continuous software updates, at no additional costs.
Easy to use charts and graphs to facilitate easier decision making.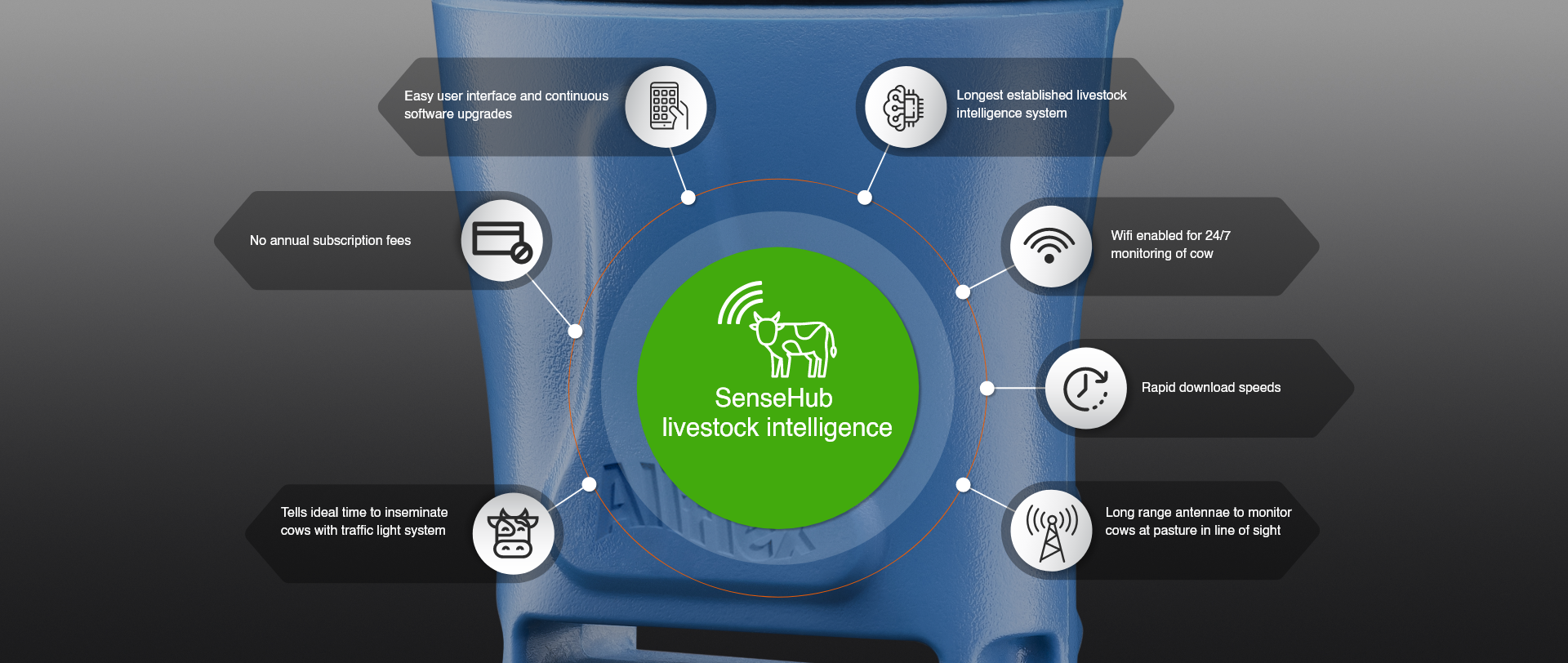 HEAT AND HEALTH MONITORING

Identifies stages of heat.
Accurately identifies the best time to inseminate.
Detects silent heats, weak heats and night heats.
DetectsThrough analysis of the cows' motor activity, rumination and ingestion times the SenseHub livestock intelligence system identifies the optimum time to inseminate the cow to maximise conception rates. It also supports assessment and decision making on the status of the cow following AI.

Early indication of disease and stress issues that altered the cow's behaviour.
Allows immediate intervention, by detecting health issues early (often before clinical symptoms are visible).
Monitors animals over the entire year, to ensure they remain healthy, productive and profitable.
Provides rapid feedback on results of veterinary and medical interventions – improving recovery times.
Compares group motor activity and ruminations – compared to historic averages.

Post-calving distress – minimise the impact of post-calving illnesses, through early warning signs.
Pre-calving alarm – information when the cow is experiencing abnormal stress at calving, over a prolonged period.

Prompt information on potential problems (ie. monitor how the cow reacts to diet changes).
Group approach monitors and analyses trends (eg feed changes, ration changes, new silage pits, poor quality feeds and more). This allows for early intervention, when required.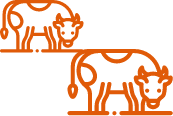 Real time alerts of sudden changes in the herd.
Improving well-being, reducing stress and raising overall productivity.
Very easy to use.
Alerts farmers of the cows that need attention.
Minimises false positives.
Improves conception rates through targeted insemination timing.
Reduced vet bills (ie. preventative herd health approach).
Reduced calving interval.
Improved milk output.
Improved time and labour.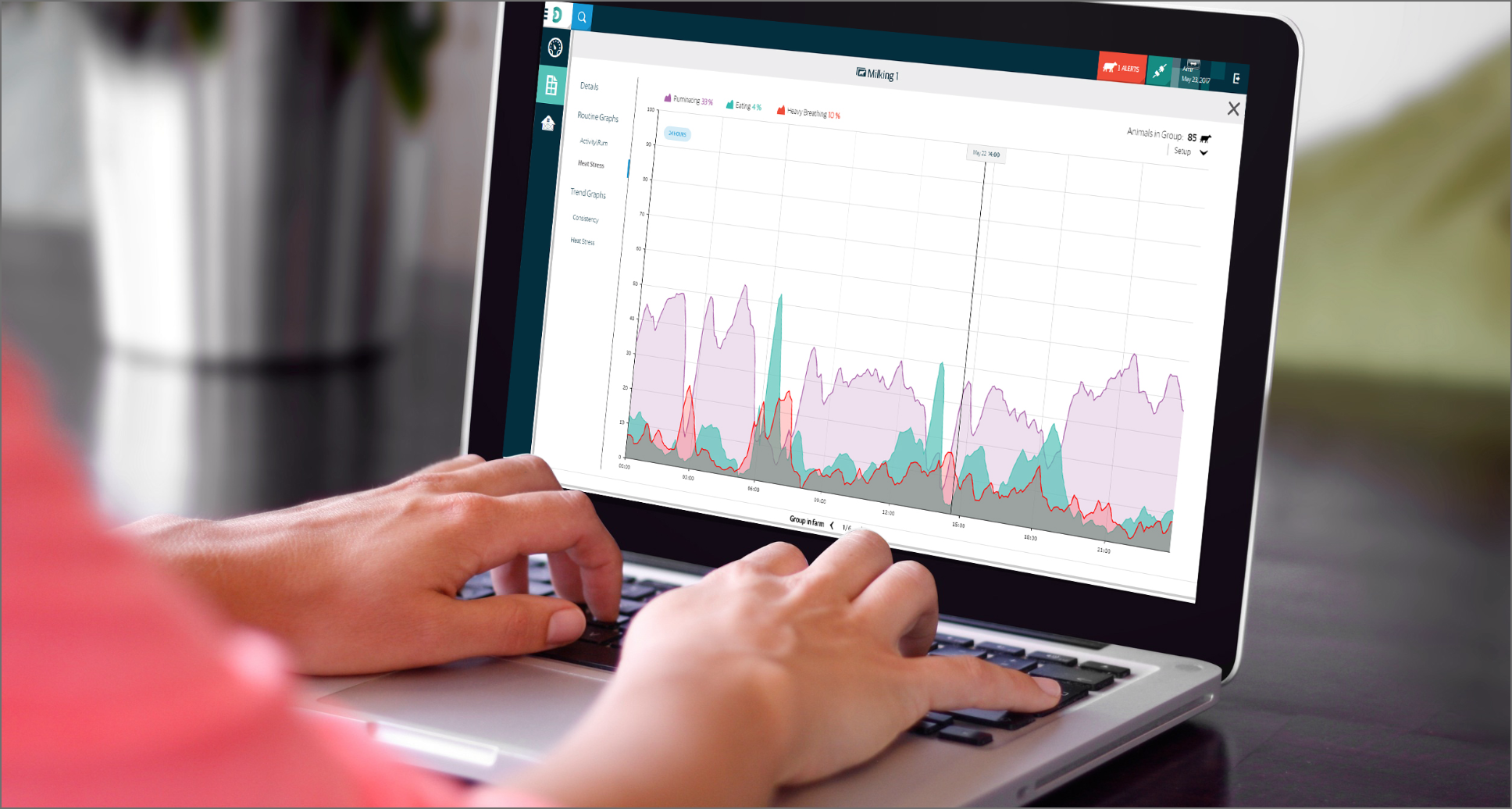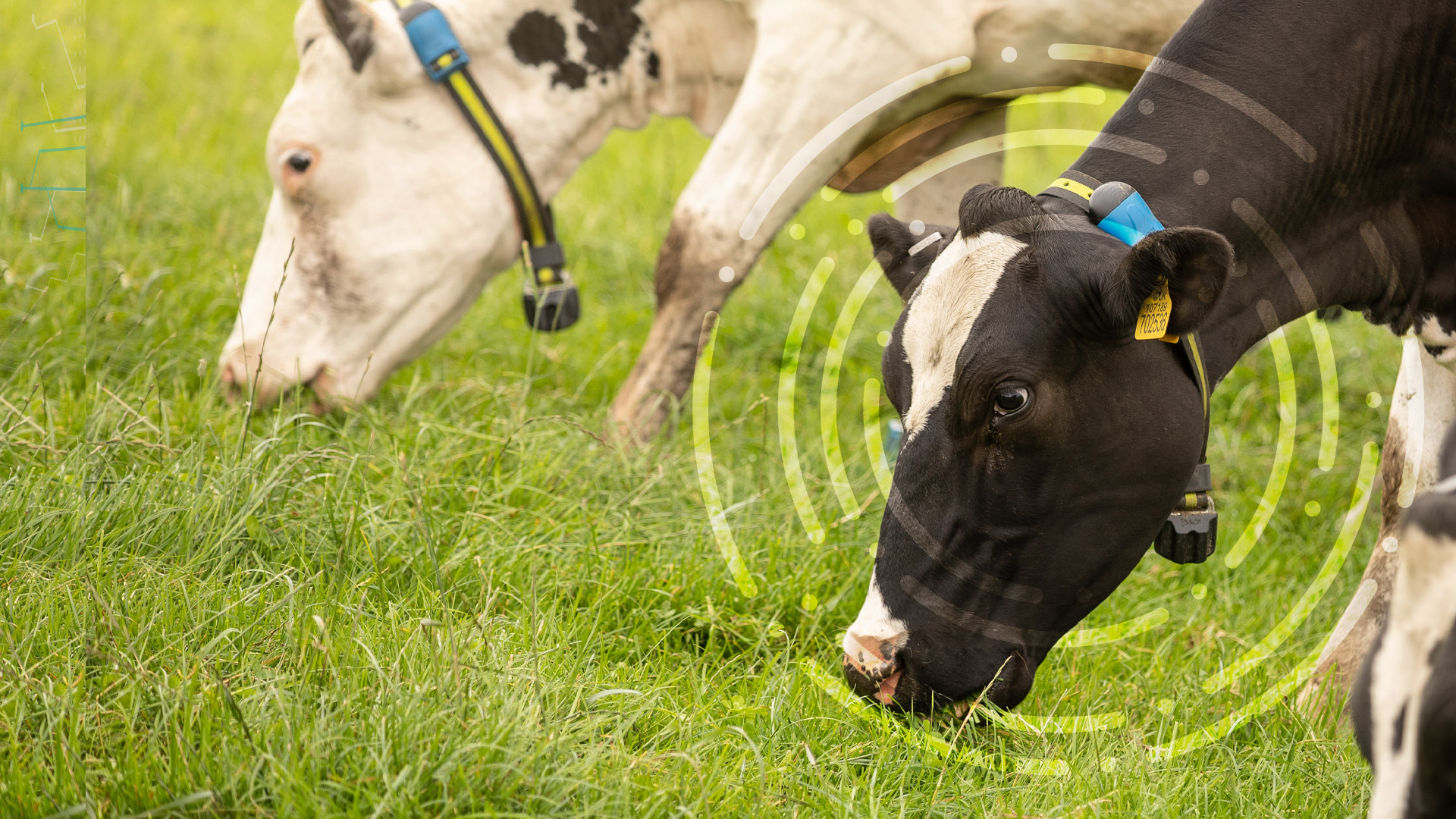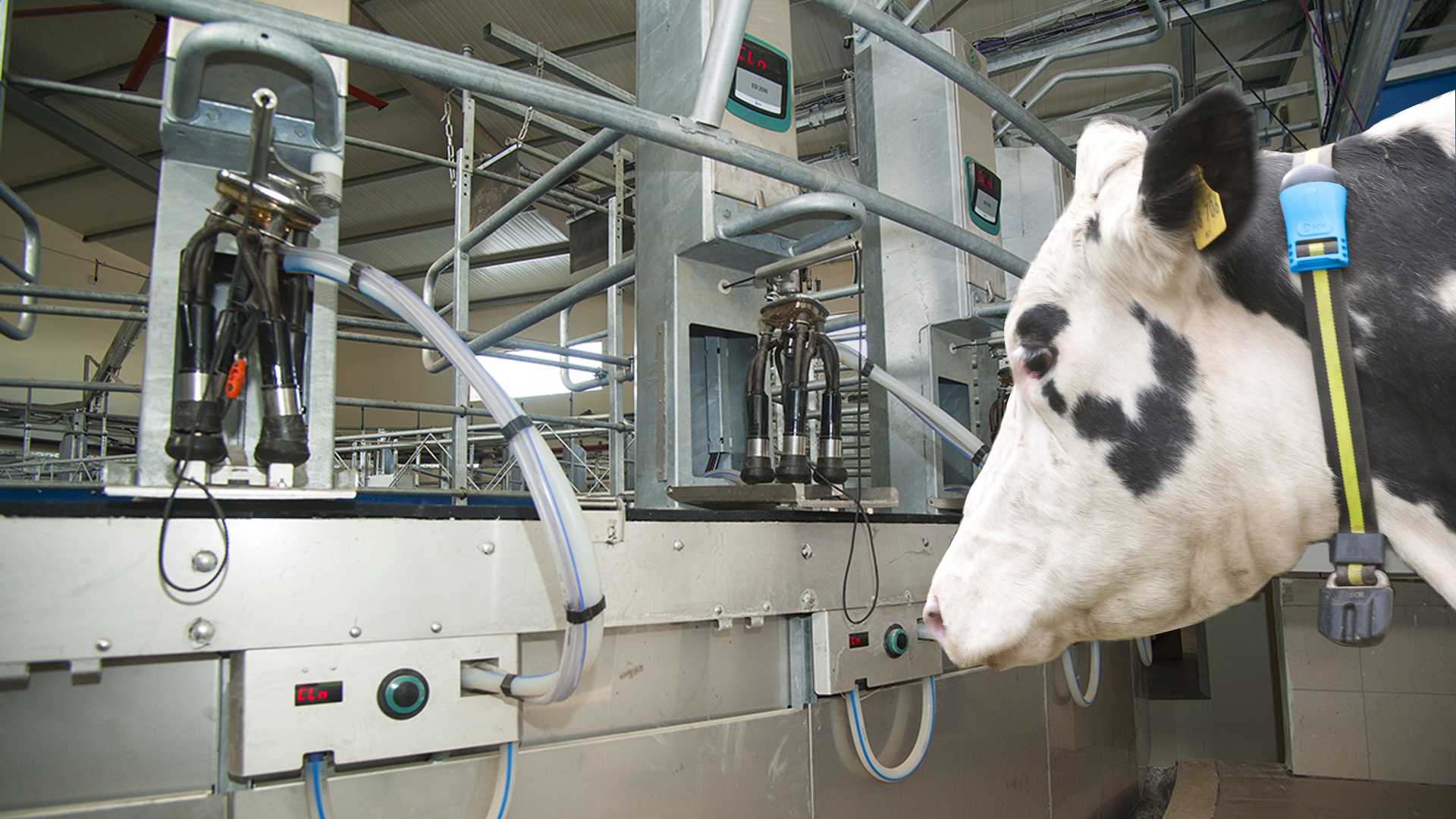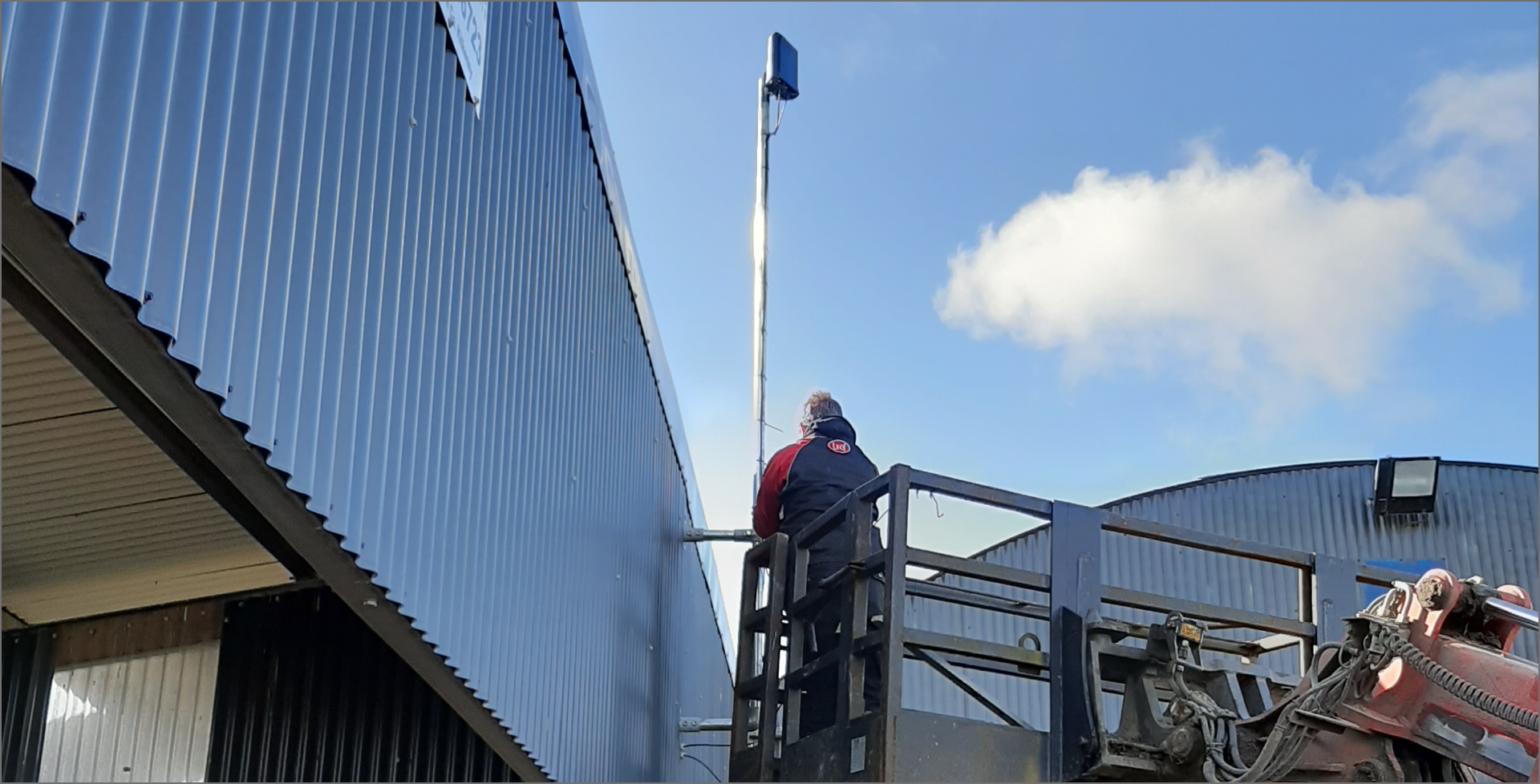 Antenna – cows that are within the antenna range, transmits the data constantly, the data is transferred from the antenna to the terminal.

Our Sales Team survey the yard to get the optimum position to locate the antenna for best results and to identify how best the system meets the farmers heat and health requirements.
AREA

SAVING

NOTES

Reduce visual observations during breeding season

Save 1-2 hours/day

24/7 remote monitoring.

Optimum time to inseminat

Shorter calving interval

Save: 15 days open

Don't miss heats or silent heats.

Increased longevity

Up to 5 fewer culled cows in a 100-cow herd

Hold on to the best cows in the herd.

Calving Index

A 1% increase in calving index, increases profitability of the dairy business by €8.20/cow (Sourceg Teagasc Moorepark).

Greater opportunity to uses AI.

Compact Calving

Compact calving is worth €100-€120/cow/year (Source: Teagasc).

Tighter calving season.

Missed Heats

Cost of a missed heat = €250 (Source: Dan Ryan).

Huge benefits in reduced lost milk in next lactation and extended calving interval.

Herd Health

Pick up health issues.

Informs farmers of health issues up to 1 day prior to clinical symptoms being visible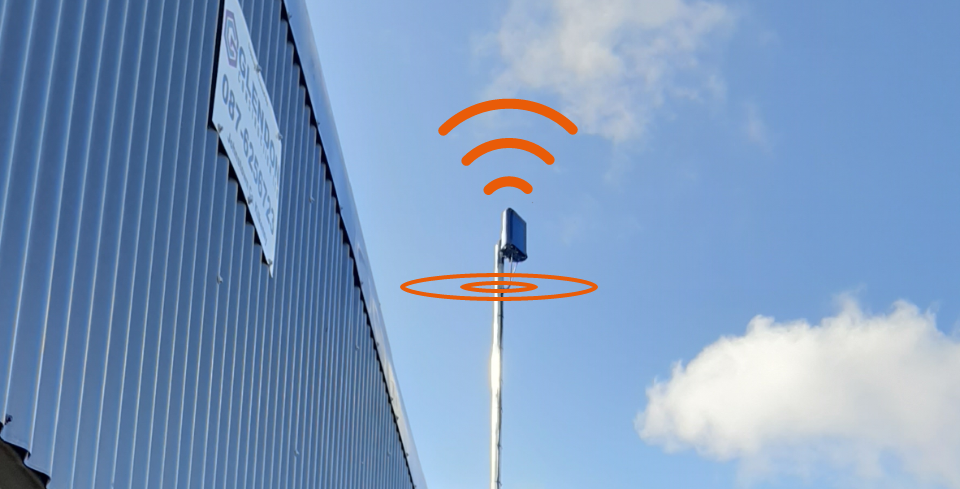 LD – long distance antenna allows continuous transfer from the cow to the receiver while in line-of-sight. It receives data from the tag or collar and transmits it to the system a number of times per hour, which means the info on the system is up to date all the time. When out of range, it updates the system accurately and quickly once back in range.
Return to cycling should occur 30-35 days post calving.
Assess Herd health status on farm – difficult calving's, retained FM, metritis, mastitis, BCS, infectious diseases (BVD, IBR, lepto, salmonella, neospora, mycoplasm etc). Lameness and mastitis levels.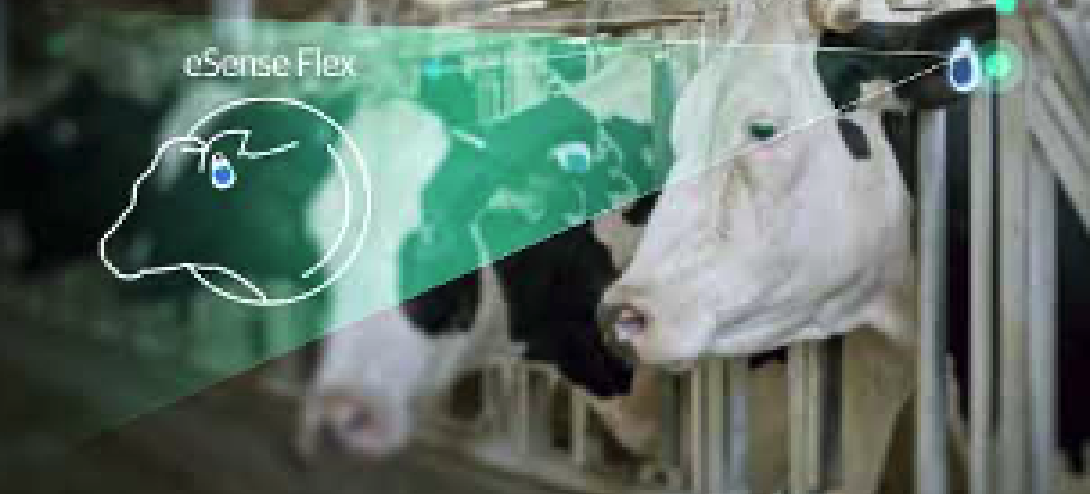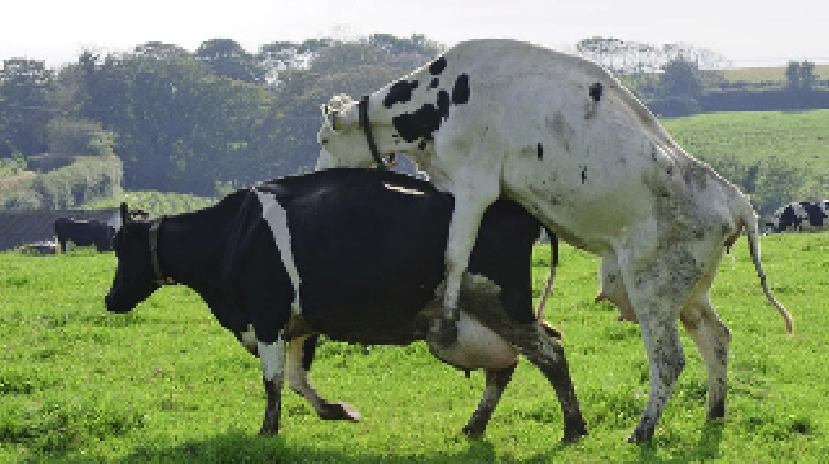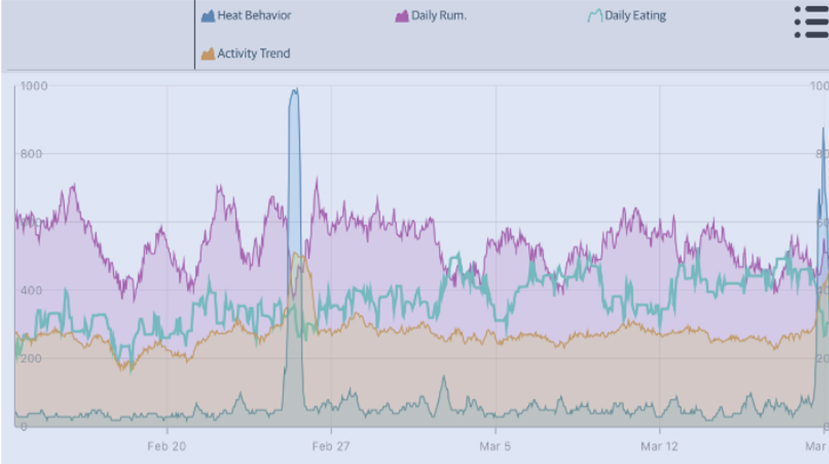 Pre-breeding heat detection to ensure cows are cycling.
Monitor cows 3-4 times daily for 30mins.
To catch silent heats spend 4 x 30 mins/day on heat detection.
Assess stock bull overall health & semen health.
For compact calving stop breeding after 12-14 wks.
Scan cows 5-7 weeks post mating season (target less than 10%).
Request A Farm Servey Today