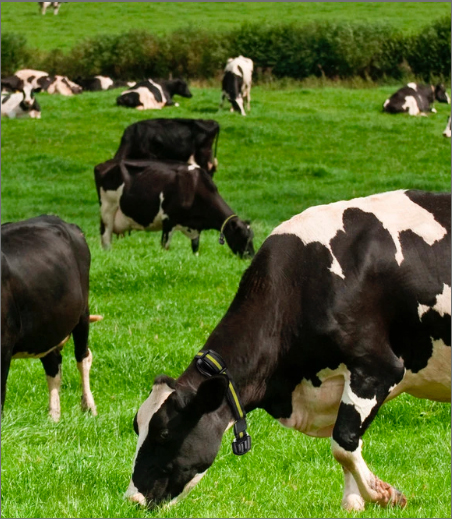 SenseHub livestock intelligence monitoring system helps to improve Reproductive, health, nutrition and well-being status of cows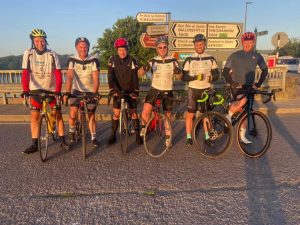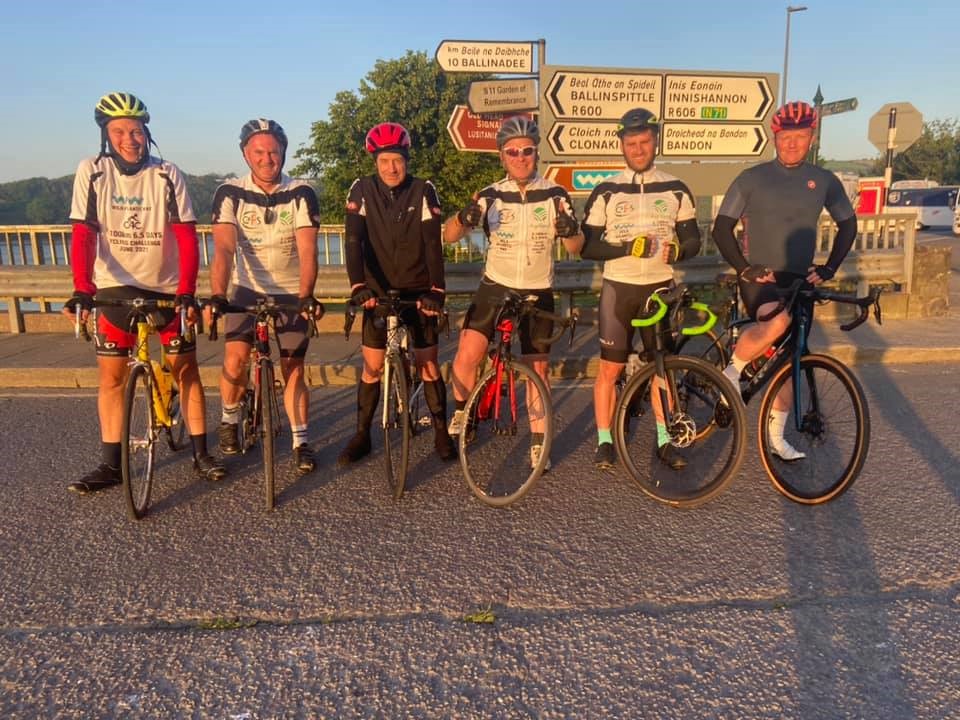 A group of ultra cyclists will complete the Ancient East, a distance of 1,100km, this August, starting Wednesday 24th that spans from Derry city to Kinsale, Cork along the whole east coastline.
Read More
Our aim is to achieve the best possible farming results for our rapidly growing customer base – by using automated systems to significantly reduce their workload; drive key farming practices, processes and decisions to improve performance and farm profitability.
We provide sustainable farm solutions to improve animal wellbeing, while at the same time significantly reducing farmer workload – it's WIN-WIN!
We sell the most advanced farm automation technologies to take the labour out of repetitive tasks, drive animal performance and improve decision making on farms. Bringing innovation to Irish farmers – "we will never stop".
Previous
Next
..if a cow is off form, it sends me an alert to say she is not eating properly, the system picks her up before you pick her up… the Drafting System is cutting 20 minutes off each milking and the cows got used to the Drafting System in one day.
Johnny Flanagan, Horse & Jockey, Thurles,
Tipperary 145 spring calving cows.
When I am away from the herd, it is great to know that when a cow is sick, I will know before the person in the parlour….I bought SenseHub to make life easier for myself… I don't have to spend early mornings and late evenings checking if tail paint gone and also not having to tail paint saves a lot of time.
Gearoid Ryan, Two-Mile-Borris,
Tipperary.
Prior to the SenseHub collars the only form of heat detection was tail paint…the first benefit with going with the collars was we went 100% AI, which allows maximum flexibility year in and year out to implement the breeding system we want. The second benefit was we reduced our breeding season from 12 weeks to 10 weeks and submitted 97% in 3 weeks and had a conception rate of 73%... the Drafting System is critical as all elements works under the one brain… it automatically drafts out the animals
Enda Walsh, Oranmore,
Galway
Fits into the drafting gate lovely…. the cows got a strong dose for week to 10 days and within 3-5 you could see an improvement… it took cases from 25% mortellaro to 3%.....it works super, I could not recommend it enough and the fitting and service was super… money well spent
Noel Keane, Kilbaha,
Co. Clare (200 cows)
I had the old Heatime system … and upgraded 18 months ago to SenseHub and it's a good upgrade. It worked very good this year. Any cows bulling, they were drafted out when every they needed to be taken out. I'd recommend it to anyone. Especially for anyone working on their own. It's a one-man system here. It's very handy for AI and drafting cows. It works with a drafting gate… I do my own AI… the cows are there ready to be done
Bernard O'Gorman, Taghmon,
Co. Wexford (120 cows)
Pre-breeding alone is very useful, you can check 3 weeks pre-breeding and do your intervention with cows not cycling, just off the report on the SenseHub system…very happy with the Drafting System, it hasn't missed a cow yet… anything bulling gets drafted
David Melody, Farm Manager,
Beechgrove Farm, Clara, Kilkenny
I find it fantastic, it's easy to use, quick to clean out, lame cows are drafted through morning and evening. There is no problem with cows walking through it. I had the plastic footbaths and it was hard to get them to walk through it… It's absolutely fantastic and I have the choice of detergents I can use in it as well
Michael Power, Kilmanagh,
Co. Kilkenny (200 cows)